Banding 183 Mahogany/Holly, Maple edges - 1/8" wide and extra thick for bending.

1/8" wide and extra thick at about 1/8". Made from solid Mahogany and holly with maple edges.
Polyurethane glue used as the adhesive for the Maple edge laminate. Yellow wood glue will not hold up under high heat, but the polyurethane glue will.
Made extra thick (about 1/8") to facilitate bending, as standard thickness (.050") will buckle when bending.
I have posted a video on how to heat bend this banding (see below).


Shown bent - banding for sale is straight.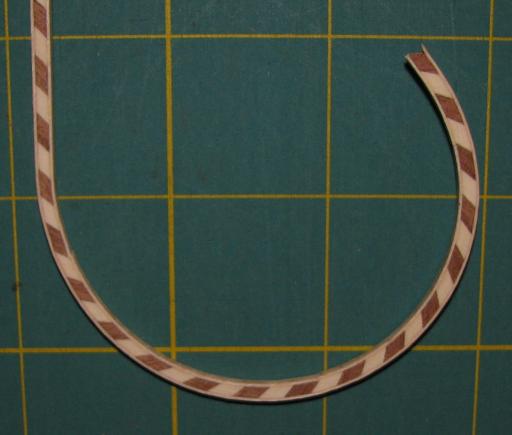 YouTube Video on How to Bend Inlay Banding on a Hot Pipe.

Go Back