Special extra thick banding to use along the edges. Rounded over after installation, has a nice 3D effect. See pictures below.
Banding 5 - .210" wide X .210" thick X 18" long. Designed to fit into a 3/16" (.1875") rabbet, this banding will stand just proud of the rabbet.
Made from solid genuine ebony and holly hardwoods.


Shown inlayed on the edge of this piece. Simply cut a 3/16" X 3/16" rabbet around the edges and glue in the extra-thick banding. Then round over the edges by sanding. (The little fans are available on the "medallions" page).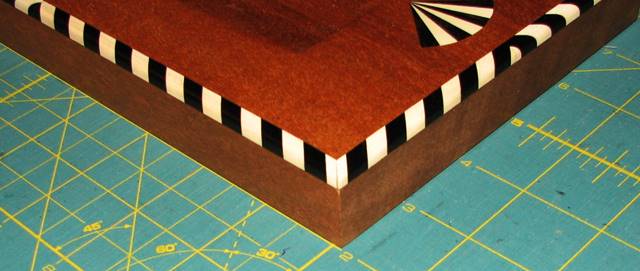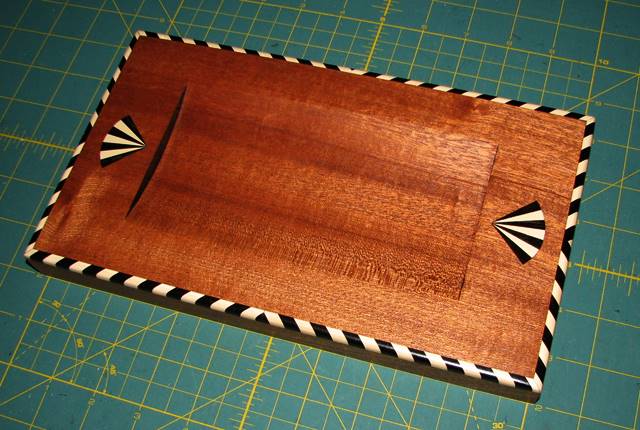 Go Back