This stuff is fantastic! I have used it in many of my own projects. Very rigid and easy to handle. Finishes like a dream!
This is cut from a choice piece of bird's-eye maple, with very dense bird's eyes.
Exactly 1/2" wide and made from solid bird's-eye maple maple with walnut and maple outer stripes.
Color varies from a creamy blond, to medium-brown. Guaranteed to be without flaws.

Inlayed in the top of a box.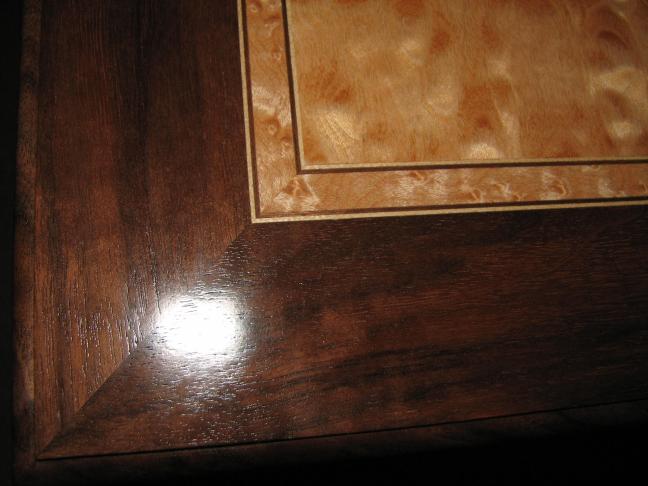 Go Back