Intended as a fine wedding gift. The bride and groom write each other a note expressing why they chose each other as a mate, which is then locked inside the box with the wine and glasses. The bride and groom each get a key. On each anniversary, (or prior to a break-up!), they open the box, read the notes and toast each other.

This is a solid black Walnut box with walnut/holly inlays. All hand made (including the inlays). Flawlessly sealed and finished with a hand-rubbed french polish (shellac, and oil). Then a coat of hand-wiped polyeurethane for lasting durability and protection. The hardware is solid brass (except for the lock mechanism, which is steel), and the inside is lined with red ultra-suede.
This is a strong box with tight and flawless joinery, designed to last a lifetime.
Approximate dimensions: 15" X 13" X 4-1/2"
Glasses are included, but not the bottle of wine. The wine can be bought at "Total Wine," or other speciality wine stores.
This is a unique box, for sale at $450.00 &nbsp &nbsp (Shipped ONLY in the US or Canada)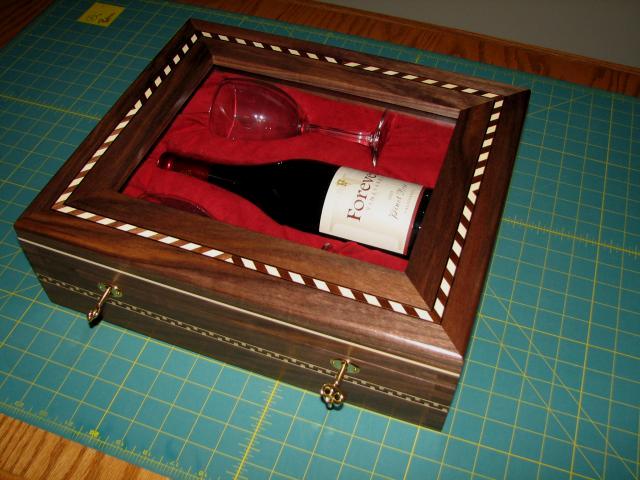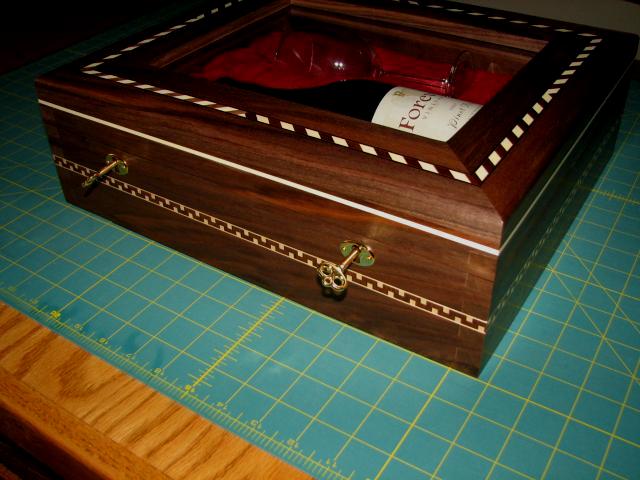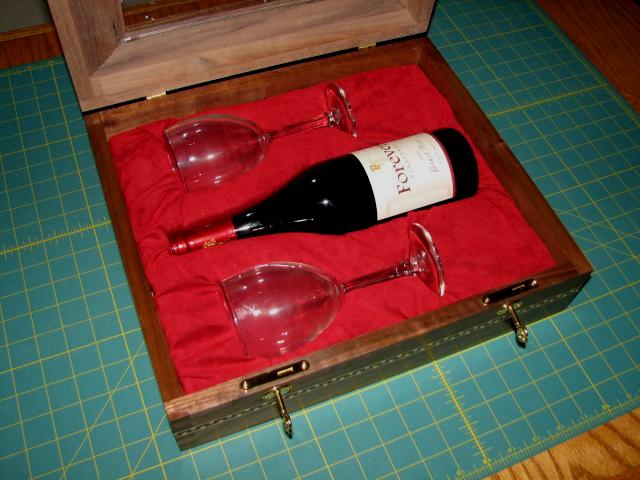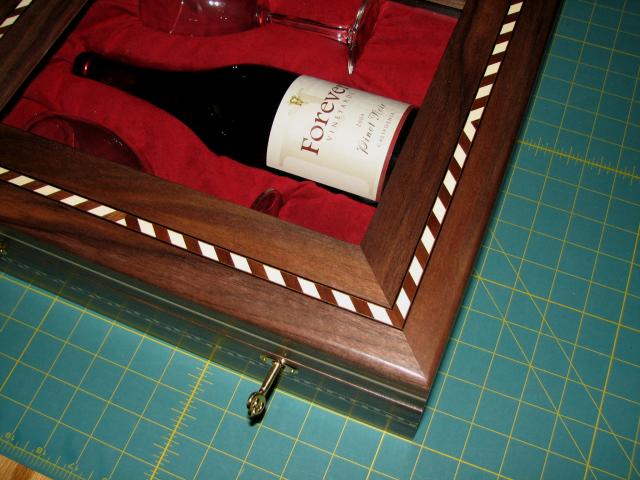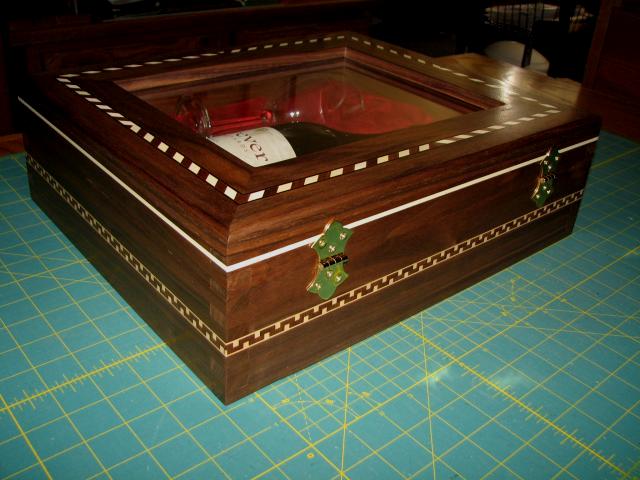 Home Page
Go Back